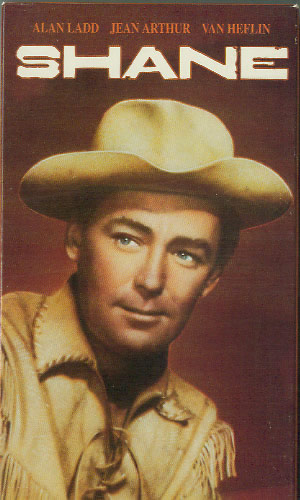 I was having a conversation with a couple of friends the other night. One of them asked the other - a movie buff - to write down a list of movies that he has to watch before he dies. The dude is young. He's not dying. He just knows they'll be tons of them and will be keeping him busy for a while. I thought I would write some of mine down and share them with the world. Of course, this list can go on forever so, this will be the first edition. I will add more to this list in the coming weeks. For now, though, here's the first edition:
Kids
An amoral, HIV-positive skateboarder sets out to deflower as many virgins as possible while a local girl who contracted his disease tries to save his next target from her same fate.

24 Hour Party People
In 1976, Tony Wilson sets up Factory Records and brings Manchester's music to the world.
Neverending Story
A troubled boy dives into a wonderous fantasy world through the pages of a mysterious book.
I'm Not There
Ruminations on the life of Bob Dylan, where six characters embody a different aspect of the musician's life and work.
Wild Style
Legendary New York graffiti artist Lee Quinones plays the part of Zoro, the city's hottest and most elusive graffiti writer. The actual story of the movie concerns the tension between Zoro's passion for his art and his personal life, particularly his strained relationship with fellow artist Rose.
The Wackness
It's the summer of 1994, and the streets of New York are pulsing with hip-hop. Set against this backdrop, a lonely teenager named Luke Shapiro spends his last summer before university selling marijuana throughout New York City, trading it with his unorthodox psychotherapist for treatment, while having a crush on his stepdaughter.

Brown Sugar
Friends since childhood, a magazine editor (Lathan) and a hip-hop record exec (Diggs) stumble into romantic territory.
Krush Groove
In this movie based on the early days of Def Jam Recordings, up-and-coming manager Russell Walker has all the hottest acts on the record label Krush Groove records, including Run-D.M.C., Dr. Jekyll & Mr. Hyde, and Kurtis Blow, while Rick (Rubin) produces their records. When Run-D.M.C. has a hit record and Russell doesn't have the money to press records, he borrows money from a street hustler. At the same time, Russell and and his brother Run are both competing for the heart of R&B singer Sheila E.
Goodfellas
Henry Hill and his friends work their way up through the mob hierarchy.
Blow
The story of George Jung, the man who established the American cocaine market in the 1970's.
Six Degrees of Seperation
Flan and Ouisa Kittredge, rich NYC art dealers, are called on one night by a young man, Paul, who professes to be a friend of their kids' from Harvard. They offer him a bed for the night; he enchants them with a home-cooked meal and magnificent conversation. The next morning, they learn that he is not all he seems to be. Their investigations are intriguing and lead them to re-evaluate their lives.
The Basketball Diaries
Film adaptation of street tough Jim Carroll's epistle about his kaleidoscopic free fall into the harrowing world of drug addiction. As a member of a seemingly unbeatable high school basketball squad, Jim's life centers around the basketball court and the court becomes a metaphor for the world in his mind. A best friend who is dying of leukemia, a coach ("Swifty") who takes unacceptable liberties with the boys on his team, teenage sexual angst, and an unhealthy appetite for heroin -- all of these begin to encroach on young Jim's dream of becoming a basketball star.
Good Will Hunting
Will Hunting, a janitor at MIT, has a gift for mathematics but needs help from a psychologist to find direction in his life.
Dazed and Confused
The adventures of incoming high school and junior high students on the last day of school, in May of 1976.
Go
Go! tells the story of the events after a drug deal, told from three different points of view.
Leaving Las Vegas
Ben Sanderson, an alcoholic Hollywood screenwriter who lost everything because of his drinking, arrives in Las Vegas to drink himself to death. There, he meets and forms an uneasy friendship and non-interference pact with prostitute Sera.

Wall Street
A young and impatient stockbroker is willing to do anything to get to the top, including trading on illegal inside information taken through a ruthless and greedy corporate raider whom takes the youth under his wing.

Shane
A weary gunfighter attempts to settle down with a homestead family, but a smoldering settler/rancher conflict forces him to act.
Ferris Bueller's Day Off
A high school wise guy is determined to have a day off from school, despite of what the principal thinks of that