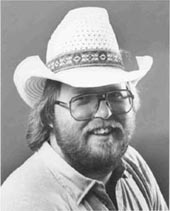 Hey bud. Lots has been happening. Haven't been in touch. I know you've been here to see me though. I know when you're around. I appreciate it. We haven't really talked in a while. It's not that I don't miss you or that I don't think of you. It's just that I've lost a few other friends and well, September sucks because of it. I'm an uncle now. Times three. It's so cool. Wish you could've met them. There's so many words of wisdom I want to share with them and many stem from our conversations. The words you gave to me. I miss you like hell, brother. There's not one day that goes by where I don't think of you. My picture of you and me at "coup" station is still by my side as I write. It gives me motivation. Every time I look at it I think that you would say to me "
Shaner, you got your head on straight. Just know how to balance life. You can do it, bud.
" At first when people called me Shaner, I hated it. Because it was your name for me. Now, I think, well. Maybe it's just Tom's way of saying he's always there. And well, I'm called Shaner a lot. I'm happy about that. Gives me security that my big bud is watching over me. I miss you dude. Sorry I missed your birthday. Hope you had a good one as I know you did with all your boys up there. Love you and miss you. Shaner.