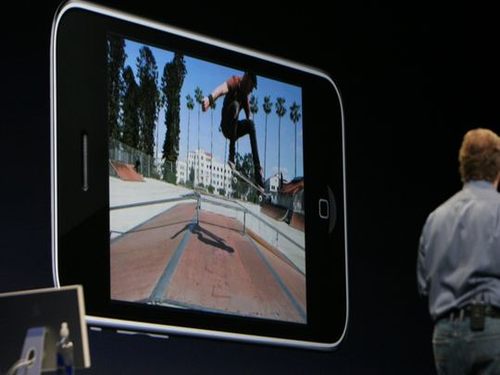 Apple Intros New MacBook, Apps, and Big Changes for iTunes.
Making a joke about how glad he was that people showed up , Apple Senior Vice President Phil Schiller started off the MacWorld show with a keynote focusing on a new 17-inch Macbook Pro that looked quite good, along with new versions of iLife and iWork. Unlike the rumors, there was no new Mac Mini announced. But what may get the most attention may be changes to iTunes, with new prices and lots more songs offered without DRM.



He started by talking about iLife 09, and in particular, iPhoto 09, which adds both Faces and Places. The first is a new face detection feature, which lets you tag a person's face in a photo, and then the program will try to find other photos with that have the face. Schiller noted that no face detection algorithm is perfect, and that's certainly been true on the web sites and other programs that have offered similar features. The trick will be seeing how well it works in real practice. Another new feature is "places" which lets you organized your photos by where they were taken, using GPS geo-tagging to figure out where the picture was taken. This works automatically if the camera has GPS (such as the iPhone), or you can manually tag your older photos, by event. This ties into a database of locations and Google Maps, and looks like a very nice way of adding geographic information. It also has syncing with Facebook and Flickr, and if someone tags a person in the Facebook photo, that syncs back to your Mac; and the places feature carries over into Flickr. It has a variety of new themes for slideshows; and now lets you sync those to an iPhone, and improvements in the book printing feature.

Randy Ubilios, chief architect of iMovie 09, showed off a new version of that software that includes a new precision editor that looks like it makes editing two clips together much easier. This includes a number of nice features such as the ability to easily pull audio out of video clips; and to adjust which audio goes with which video; and to control how fast a clip plays back. I was even more impressed with a video stabilization feature, which automatically makes videos look better; and more visual effects,, all of which seem to render in real time. It also has new transitions, new maps, and five themes that look quite nice.