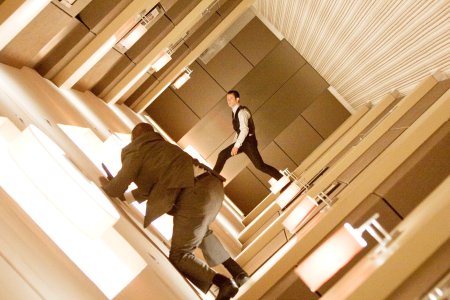 This was a good year in film. Checked out more than I usually do. A good mix of different stuff came out this year. A mix of various plotlines, low-budget, big-budget, Hollywood, Independent. They all came out and showed their stars and entertained us. Well, at least they entertained me. As you most likely read yesterday, My favorite movie for 2010 is
Black Swan
. For more just check out my review below. Then they were movies like
Valentine's Day
that came with a huge budget cast but remained to be a complicated comedy that could be taken as an indie flick.
The Social Network
's hype lived up to expectation as did
Inception
. Other indie flicks like
I Am Love
and
127 Hours
held their own. The Kids are Alright brought a
Modern Family
aspect to the theaters which was played out very well.
Machete
and
The Book of Eli
were dark stories but told exceptionally well.
Here is my list of my top 10 favorite flicks for 2010.
10. Due Date
9. Valentine's Day
8. The Book of Eli
7. 127 Hours
6. The Kids are All Right
5. I am Love
4. Machete
3. Inception
2. The Social Network
1. Black Swan