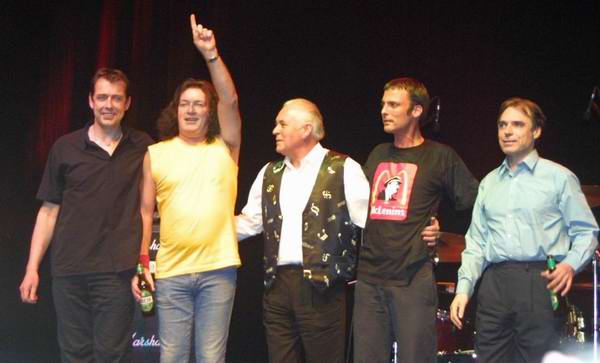 From
UPI
Procol Harum's 1967 song, "A Whiter Shade of Pale," topped a BBC Radio list of songs most frequently played in public in England during the last 75 years.

The band's lead singer, Gary Brooker, described the recognition as a "great and unsought honor."

"It isn't something I could have remotely imagined when I wrote the song and then made that legendary recording with Procol Harum all those years ago," Brooker told the BBC. "Every musician and singer hopes to reach out and communicate to the audience so it means a great deal that the record has such an indefinable popularity and lasting appeal."

Coming in at No. 2 on the list is Queen's "Bohemian Rhapsody," followed by "All I Have To Do is Dream" by the Everly Brothers, "Love Is All Around" by Wet Wet Wet and "(Everything I Do) I Do it For You" by Bryan Adams.

Rounding out the top tier are Robbie Williams' "Angels" at No. 6, Elvis Presley's "All Shook Up" at No. 7, ABBA's "Dancing Queen" at No. 8, Perry Como's "Magic Moments" at No. 9 and Bing Crosby's "White Christmas" at No. 10.