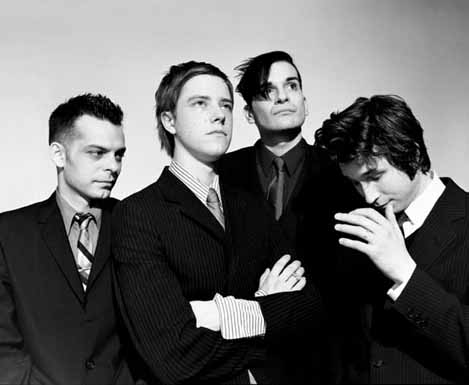 This was my favorite track from a few years ago. Haven't heard it for a while then had to dig it up again yesterday after talking about it on Friday night with a couple of friends.



Evil" is a song by New York City-based Indie rock band Interpol and is featured on the band's second album, Antics. It was released 3 January 2005 as the second single from that album, charting at #18 in the UK Singles Chart and #24 on Billboard magazines Modern Rock Tracks chart (see 2005 in music).

In Australia, the song was ranked #76 on Triple J's Hottest 100 of 2004.

Evil

Mammoth
was from the groups 2007 project,
Our Love to Admire
. Another great tune.
"Mammoth" is the second UK single from Interpol's third album Our Love to Admire. The single was released on September 3, 2007. It reached #44 on the UK singles chart.

Before the song was named "Mammoth" it was called "Pawn Shop" due to its lyrics. It was one of the first songs to be recorded for the album.

Mammoth