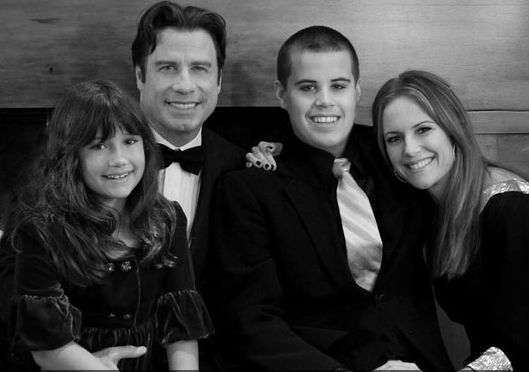 Too sad. From
MSNBC

The Travoltas spent much of their time at their home in Ocala.

Jett Travolta had a history of seizures, the family's lawyer said, and he had one before falling and hitting his head on a bathtub.

A caretaker found him unconscious in a bathroom late Friday morning before he was taken by ambulance to a hospital.

The Travoltas' lawyer, Michael Ossi, spoke for the family Friday night.

"At this point, we know that John and Kelly Travolta's only son, Jett Travolta, had a seizure," Ossi said. "All attempts were made to revive him, but were unsuccessful and he died."

Jett Travolta, who was born in 1992 at Halifax Medical Center in Daytona Beach, was rumored to be autistic, but his parents denied that for years.

Instead, they said he had Kawasaki Syndrome -- a disease that can, according to some researchers, lead to convulsions and seizures.

According to the Centers for Disease Control, about nine out of every 100,000 children have Kawasaki Syndrome.

John Travolta has had several homes in Central Florida, and resides primarily in a fly-in community where he can keep and fly his aircraft.

The Travoltas, who also have an 8-year-old daughter, were celebrating the new year in the Bahamas.