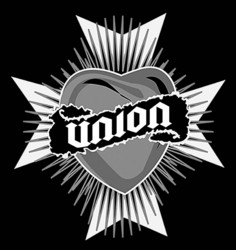 I've spoken about my promoting days before on the page. Almost 10 years ago now, I was part of one of the most respected promotion companies in town.
REMG. Ramos Entertainment Management Group
. Since I left, the company grew stronger and bigger bringing larger talent and throwing more shows. They've progressed from just doing urban gigs and are now doing anything staying true to what they've always done. Bringing down good talent. In the name of good music. I was happy today to read the following. Good for you Jonathan! Let the growth continue..
The Union Ltd (The Union), Canada's largest independently owned concert promoter announced today that it will significantly expand its operations in Ontario and Eastern North America with the opening of its Toronto Headquarters.

"Toronto is the perfect city for The Union to build its east coast presence," says Director of Touring, Nhaelan McMillan. "There is a dynamic and ever-growing music and event culture in Toronto and we are just a short hop from Chicago and New York. The Union will now be able to deliver events and tours from coast to coast."

To facilitate this expansion, The Union has acquired the concert promotion assets of REMG Entertainment Corporation. The Union is also pleased to announce that Jonathan Ramos, President and Founder of REMG, will be joining The Union to oversee its Toronto office.

"We are pleased to welcome Jonathan to the Union" says The Union's Director of Operations, Harvey Cohen. "Jonathan is well-known and respected throughout the Canadian music scene and will be instrumental in growing The Union's presence in the east."

CEO, Neil Shankman, who spearheaded the discussions for REMG, had this to say about today's sale. "At REMG we have worked hard to create one of the most recognizable and respected brands in the Toronto music scene. This sale demonstrates that we accomplished our goal and the sale allows REMG's shareholders to realize that value."