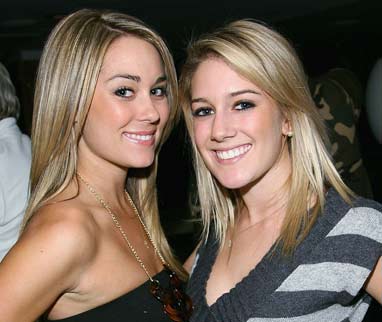 From
LA Examiner
Heidi Montag is speaking out on this season being the last for Lauren Conrad.

"'The Hills' hasn't even really begun, yet I think this is just the beginning. We don't need her. We'll miss her. I just don't know if we need her," Montag told MTV News.

Heidi adds, "I'm not surprised she (L.C.) is leaving. I know she hasn't been wanting to be do this for a while, and [the life she really leads] is not on camera. So I think it's a closing chapter for her. I'm sure she'll have fun and success. She's gotta leave the dramas to the pros!"

Heidi is also up for a season 6 of the hit reality show. "I love 'The Hills' and I definitely don't want to go anywhere anytime soon. That's my home and I'm so grateful to be on it, so we'll see," explained Montag.