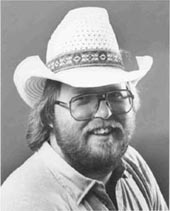 A friends dad passed away the other day. As
Humble Howard
would say, it gave me
Tom
moment. A moment that reminds me of when I lost my pal
Tom Rivers
. Tom's birthday would've been Monday. He would've been 62. Without fail, every year I would give him a call on his birthday to wish my big bro a good one. I even called him when he moved to Edmonton. He was filling in at
CHED Radio
which was really masking as an audition for his future gig back in Toronto on
AM640
. The topic on his show was if good guys really do finish last. I called in as Roy saying that yes, they do and started to tell him a story about him. It took him a while to clue in. He called me later on and told me he appreciated the thought.
Another time, when he was working at
CJEZ
, I bought the big fisherman a mug that was shaped as a huge Trout and a little paper weight that was shaped as a Bass. He loved both. Years later, and during one of our last conversations, he told me that he used to drink from the mug every day and that the paper weight is in his living room on the mantel. I really appreciated that he used both and still had the gifts.
Happy Birthday, Rivers.
We Miss you.